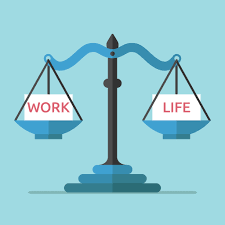 This past week, the conversation around the JPAR nation has been work-life balance.
Work-life balance can seem like an impossible feat. Technology makes entrepreneurs like us accessible around the clock. In fact, 94% of entrepreneurs reported working more than 50 hours per week and nearly half said they worked more than 65 hours per week.
Experts agree: the compounding stress from the never-ending workday is damaging. It can hurt relationships, health and overall happiness.
So, what can we do about this phenomenon?
Consider this seven-step plan:
Letting GO of perfectionism

Done is better than perfect
A plan executed NOW better than a strategy thought about for months
Unplug

Quarantine time running all together?
Exercise and Prayer
Limit time-wasting activities and people
Change it up… are you in a rut?
Start small build new routines
Stay intentional

Overwhelmed? Stuck? Paralyzed?
It is estimated that 1.7MB of data is created EVERY second for every person on earth!
Give yourself permission to let go and only focus on what you need now.
If you are in a situation where you feel overwhelmed and don't know what course to take, "just do the next right thing." Read this: What To Do When You Don't Know What To Do?
With this seven-step plan, you can move from being stuck to being inspired. Whose is ALL in?